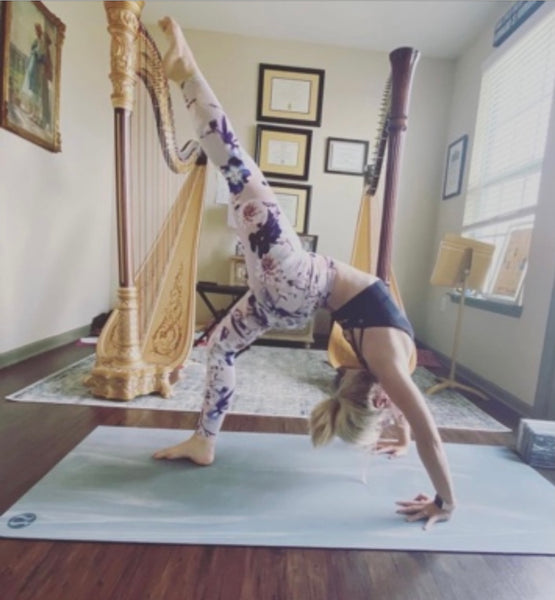 Alix Raspe
After experiencing the benefits of yoga for almost 10 years, Alix decided she wanted to dive in and share the incredible benefits of yoga. Alix is a 500 hr Registered Yoga Teacher.
Alix specializes in Baptiste Power Yoga, vinyasa flow and yin yoga. In all of her classes, Alix encourages her students to breathe, move and play together. Alix's classes inspire fun, and creative, intuitive movement. Alix believes in empowering and supporting her students to empower themselves on and off the mat. 
In addition to being a yogini, Alix is a professional Harpist, serving as a Substitute Harpist for the Boston Symphony, on the music faculty at Phillips Andover, as Associate Harpist for The Columbus Symphony and Principal Harpist of the Lima Symphony. Alix graduated Pi Kappa Lambda from New England Conservatory with her Masters in Harp Performance and her Bachelor of Music from New York University. Alix currently resides in Nashua, NH with her husband Erik, and their miniature Australian Shepherds, Ollie and Indie.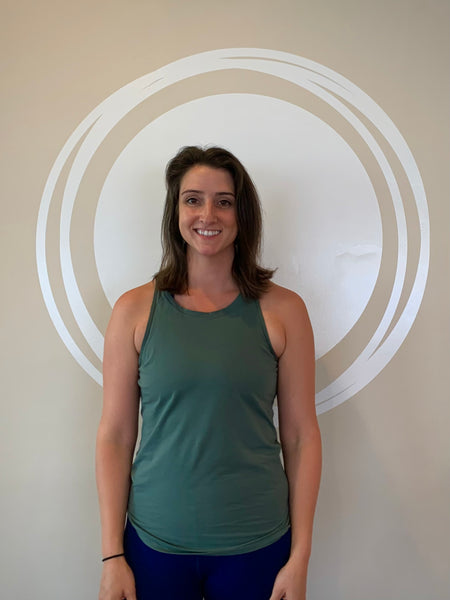 Kyle Morse
Kyle began practicing yoga in 2006, and through every life stage and challenge since-yoga has helped connect her to what she needs. Initially only seeking a means of healing and strengthening her body, Kyle came to realize the power of yoga in healing and strengthening her mind and spirit as well. Following her transition to motherhood, and years of caring for others at work without always taking good care of herself, yoga helped Kyle to rebuild her relationship with her body and with her self. It was then that she hatched an idea to pay these gifts forward, and share yoga with others through teaching. 
Kyle's classes explore creative movements, emphasizing alignment of the body, breath, and mind. Kyle lives in Amherst, NH with her husband, two daughters, dog, chickens, and honeybees. Outside of yoga, she enjoys her work with local nonprofits, traveling, and her garden.
Arieana Manzi
Arieana started her yoga journey 6 years ago after recovering from a work related back injury and absolutely fell in love. Yoga in Sanskrit is translated into "to yoke" or "to unite." Yoga has helped Arieana unite her body and mind but to unite others as well. She believes the greatest thing you'll ever learn is to love and be loved in return. Yoga has helped her accomplish these connections and deepen them. When she's not practicing or working, she loves to spend my time reading, listening to her vinyl collection, and trying all new types of food. Preferably doing all these things right on the beach with sandy toes. Arie is a 200RYT certified teacher and her specialty is hot Baptiste style but has a passion for all types of yoga. Her classes encourage connecting breathe and movement to provide a deeper connection within the body.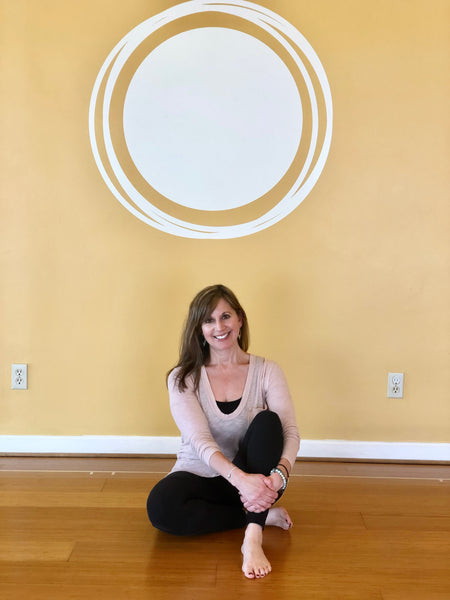 Kristen Pratt
Kristen started her yoga journey 30 years ago. Having been a serious gym rat, yoga provided an internal connection that the weight floor wasn't giving. Yoga has been a part of her fitness and wellness routine throughout many life changes; career moves, moving across the country and her biggest gift, motherhood. After settling in New England, yoga once again provided an important component, a sense of home, within the NHPY studio family. In class with Kristen, you can expect to work on flexibility and strength, physically, emotionally and mentally! She loves longer holds and seeing students grow in their practice! Kristen also volunteers her time teaching adults within the Autism community in the Greater Boston area. Kristen received her 200 hour training through Yogaworks training under Renee LeBlanc and Alyssa Portet.
Eva Naso
Eva studied sports and has been athletic her whole life. She only started practicing yoga three years ago regularly at NHPY and was instantly committed to challenging herself to a higher level. Being a mom of 3, it turned out to be an affective stress relief to the craziness of motherhood. It calmed her down and brought peace during challenging times. She loves the feeling after a good Vinyasa class and the flexibility she gained through practicing yoga. She continued to deepen her practice and decided to do the 200hr-YT training with My Vinyasa Practice in Austin, Texas. Eva wants to share her passion and make other people feel good about themselves, bring joy and relieve stress.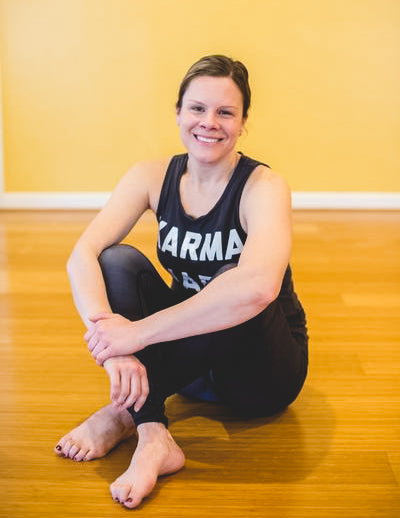 Meghan McDonald
Meghan is the owner of New Hampshire Power Yoga, one of Baptiste Power Vinyasa Institute's first Affiliate Studios.
Meghan trained under Baptiste Power Vinyasa Yoga Master Teacher Bill Raup at Power Yoga Works in Philadelphia. Committed to continuing her education, Meghan has completed Teacher Training with Baron Baptiste, Prana Power Yoga Assistant Training and the Karma Kids Yoga Teen Teacher Training with Erin Wilson and Shari Vilchez-Blatt. In addition, she has trained with other master yogis including Rolf Gates, Sadie Nardini, Nikki Vilella, Natasha Rizopoulos and David Regelin, among others.
Meghan's classes embrace challenge—arm balances, inversions and core work—and laughter, all presented in an accessible and playful way. Discover a balance between challenging your mind and body, playing with your edge and finding space and serenity on your mat—one breath at a time!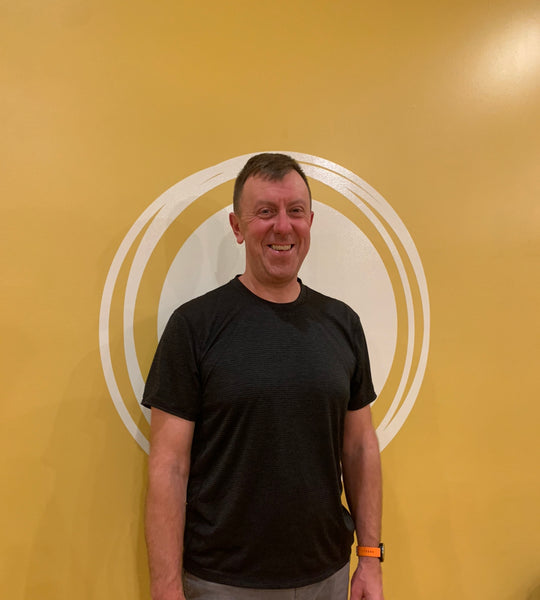 Jack Olson
Jack came to yoga in his mid-40's through on-site corporate yoga classes.  What began as a means to complement strength training and help to manage work related stress led to a regular studio and home practice in power vinyasa.  After nearly 30 years in the high tech industry, Jack retired and completed his 200 hour YogaWorks Yoga Teacher Training to help deepen his practice.  In 2021, he completed his RYT-500 hour advanced training with renowned vinyasa yoga teacher, Jason Crandell.  Jack's classes emphasize coordination of movement and breath in an unhurried way with a balanced approach towards increasing flexibility, mobility and strength.  Jack is also a certified personal trainer and nutrition coach.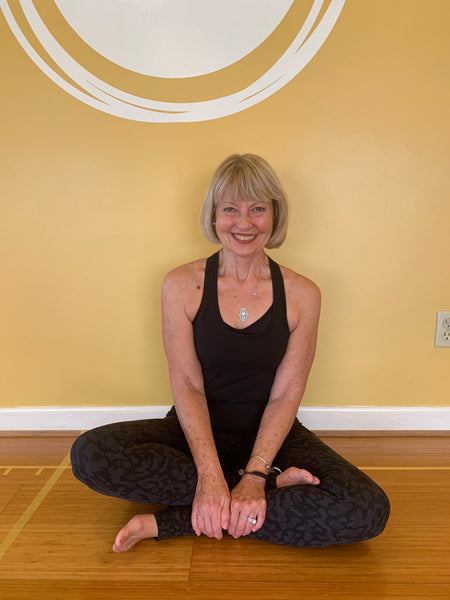 Julianne Timmerman
Julianne has been practicing yoga at NHPY for years and is the heartbeat of the studio. After a few gentle nudges, she took the teacher training leap and is ready to share share this transformational and powerful practice with you!  Both mama and motivator to all - she brings a joy and passion to everything she does. Her commitment to the practice, the community and YOU will leave you feeling better than you did when you walked through the doors!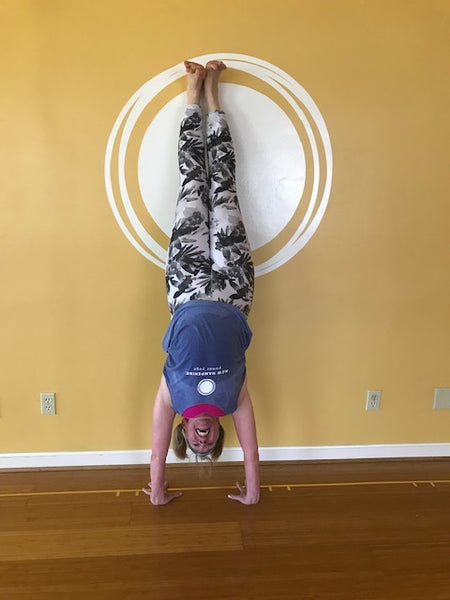 Suzanne Will
Suzanne came to yoga many years ago to solve a back problem. Problem solved and a happy yoga journey ensued. The athletic nature of the Baptiste Vinyasa Flow was appealing. With body, breath and mind all engaged, a moving meditation is possible. Suzanne is excited to share yoga with all takers, having graduated from 200 Hour Kripalu Yoga Teacher Training.  She has also studied with Beryl Bender Birch.   
 "Practicing yoga has helped my body to be stronger, my mind quieter and my heart more open."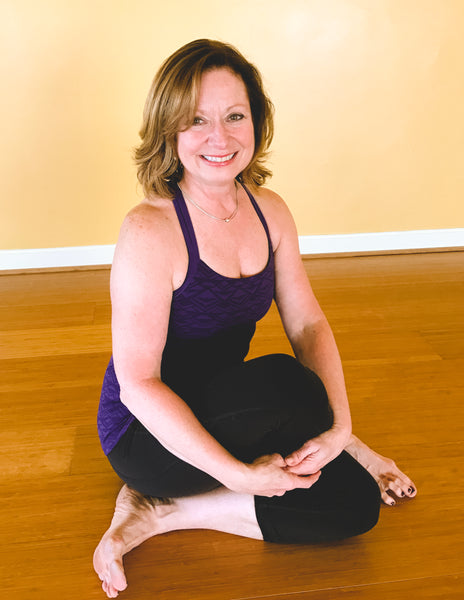 Mary Williams
Mary has been practicing Baptiste Power Vinyasa Yoga for 15 years. After a couple of years she decided she wanted to share this transformational and powerful practice with everyone!  Mary has benefited personally from this style of yoga by having less frequent migraine headaches, virtually eliminating nagging back pain and greatly diminishing her asthma symptoms. "It keeps me well balanced and happy! I love sharing this incredible practice with everyone who steps into this amazing studio. It will change your life for the better in so many ways! The students who come to this studio are truly inspiring to me and I am always learning from them. Come in and breathe, sweat, be challenged and have fun and open yourself up to great possibilities."
She has completed her 200 RYT with Certified Baptiste teacher, Mary Howard at the Baptiste-affiliate studio, NH Power Yoga. Other trainings to her credit are, The Teachers Personal Revolution: Foundations of Mastery in Action, with Baron Baptiste and The Baptiste Art of Assisting Training with Master Baptiste teachers Brandon Compagnone and Paige Elenson. 
Kim Johnson
Inspired by Mary Howard, Kim began practicing Baptiste yoga in 2001. "I ran into Mary one day and noticed immediately a transformation. I asked what she had been doing and she responded "yoga". Then right there in Macy's shoe department, she went into Crow pose. I was sold. A week later, I attended my first Baptiste class and here I am 17 years later".

A mother of 5 children, Kim became a dedicated practitioner as a means of dealing with the stresses of raising a large family. "It was love at first sight for me. From my first experience on the mat, I was hooked. Initially, it was about the physicality of yoga, but as my practice evolved, it was where I found peace and tranquility…a true lifestyle shift".
Kim pursued teacher training through the Yoga Alliance. She has an RYT -200 certification with A Yoga Practice/Sylvia Clement and continues to accumulate hours toward RYT-500. She is also certified with Yogafit, PiYo, Yoga, Breath and Movement, Balanced Athlete, Broga, etc. On-going trainings include Baptiste workshops, Anatomy, Sequencing, Assisting, etc. She is also a Reiki practitioner.

"I am passionate about yoga and am honored to share the gift of yoga with the students of New Hampshire Power Yoga, a place I call my second home. I feel blessed to be a part of this community of yogis. ~Namaste!"
Gail Duval
Gail Duval is an Experienced Registered Yoga Alliance Teacher. In addition to guiding vigorous Baptiste Yoga classes at NH Power Yoga, Gail offers her experience as a Devine Sleep® Yoga Nidra Teacher so that our students can experience the healing benefits of conscious deep relaxation.
Gail's sprint to yoga occurred during her father's serious life threatening illness. Care giving can take a toll physically, mentally, and emotionally. Practicing yoga supported her through the many layers of love, loss, and grief.
Through the practice of yoga, Gail discovered her dharma and realized she could give her sorrow meaning. Using Mindful Yoga Therapy tools and Yoga 4 Cancer methodology, she offers yoga to support patients and caregivers at Home Health & Hospice where she is currently a volunteer.
Gail earned Yoga Instructor Certification from The Hard & The Soft Yoga Institute founded by Beryl Bender Birch a highly regarded and well-known yoga teacher in the United States.
Gen Mackenzie
Gen Mackenzie is ERYT200 and RYT500 (Rolf Gates, Jacqui Bonwell and David Vendetti). She teaches a well-balanced class with a focus on delivering strength and flexibility for both body and mind. She is known for her fun choreography and eclectic music selection.

"Yoga is a lifelong journey and my own experience has taught me that the challenges presented have the potential to lead to amazing growth. I use my own practice to quiet down enough to see the new path presented to me"

Gen is dedicated to bringing yoga to those in recovery. She recently completed the Y12SR Teacher Training, a program that integrates yoga and The 12 Steps. When she isn't at the studio, she can be found outside on a walk, or leading yoga classes with her friends in the recovery community.
Anna Shoov
Anna is an extraordinary woman living a regular life and has found a balance in that life through her yoga practice. She offers her students the joy of movement that is sourced from her experience as a dancer. She has combined the philosophies of yoga and a potent physical practice that encourages students to find their own understanding and balance in their lives. If breath is the music of Life, Yoga is the dance.
If the breath is the music of Life, Yoga is the dance.
Anna believes that nothing is better than right now, this body, at this moment, and that is all you truly need to be content!
Anna received her 200-hour Vinyasa Yoga Certification from HYP Studio in Needham, MA.  Anna has also completed Level One Teacher Training with Baron Baptiste as well as Baptiste Institute's Art of Assisting program. She received Yin Yoga training under the guidance of Joshua Summers.
Lois Kerwin
Lois was first introduced to yoga in college, and despite all the different paths life has taken her on (especially motherhood!), it has over the years, been her anchor.  She believes that the practice of yoga is a constant reminder of how capable the body and mind are, and believes that regular practice leads to expanding new boundaries of flexibility and movement in the body.
Lois is a graduate of the 200 hr YogaWorks Back Bay vinyasa teacher training in Boston, MA, led by Renee LeBlanc and Caitlin Visconte. This training deepened her love and respect for the practice, deepened her desire to keep learning and growing as a student, and also reinforced her desire to guide others on their personal yoga journey.